It's All About Living
Cindy Anderson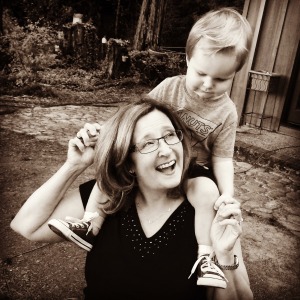 Cindy began as a strength trainer after a successful career as an interior designer, when her own personal trainer prompted her to try it.  She immediately recognized her calling to help people improve their everyday lives with strength training.
The Slow Motion High Intensity exercise used in the Strength for Living studio, is perfectly suited for her intention, which is to get people back to doing the things they love as soon as possible, whether it's sailing, playing with their grandchildren, or even getting back to the office!
Cindy chose from the best trainers in the industry as her mentors, and received certifications and training from the World Instructor Training School (WITS).  She continues to educate herself in nutrition, and the specific challenges facing the elderly as their bodies age.
Cindy is a proud grandmother, enjoys fine food and wine, and gets herself outside to play as often as she can!
Curriculum Vitae
Earned a Bachelor of Arts degree in Human Ecology.
Certified Personal Trainer through the World Instructor Training School (WITS).
WITS certification level VI and a Certified Wellness Coach
Training partner for the winner of the 2003 Michigan Women's National Bodybuilding Championship.
Completed and passed written and practical examinations in the philosophy, science and art of high intensity exercise instruction developed by pioneer Ken Hutchins.
Gary Anderson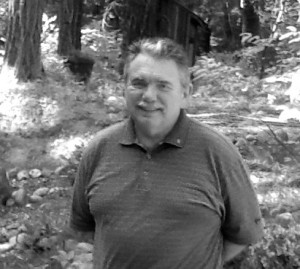 Gary began as a Slow Motion Strength Trainer after a successful career as an Newspaper and Media executive in Detroit and San Francisco.  As a high school athlete, Gary's competitive nature led to strength training.  Gary's strength training continued through out the years and he began Slow Motion Strength Training in 2005 and has been an advocate of the protocol.
Gary wants to help others feel as strong and good as he does from using the Slow Motion Protocol.  Gary passed all his Slow Motion training examinations in 2015 and immediately began taking on clients.
Gary is a proud father and grandfather.  He enjoys other physical activities such as working on his land and gardening.  He also enjoys fine food and sharing good wine with his friends and family.
Carey Anderson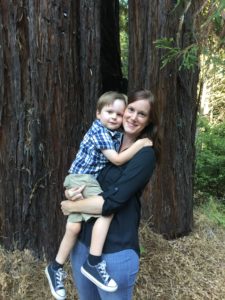 Carey Anderson is a certified personal fitness trainer through the International Sports Science Association (ISSA). She also holds a BA Degree from Humboldt State University in Child Development. Carey has enjoyed working with children and their families over the last fifteen years, as a teacher, respite provider and advocate. Today she is a busy working mother with two of her own young boys. Carey tries to be outside whenever possible; she loves hiking, backpacking, and climbing to the top of mountains just to see the incredible views. She has also traveled extensively and is now happily exploring this beautiful area in which we live.
Carey is very familiar with the difficulties of working while parenting, and trying to find the time to be active and do the things she loves. So often, obligations with work and family leave no time to focus on ones' own health and well being. Being strong has always been important to Carey, and for a time she really felt her strength and stamina slipping away. That's why she felt like she had won the lottery when she began using the Slow Motion Strength Training protocol over two years ago. In only a half hour one day a week, she was able to strengthen and tone her body, lose the baby weight from pregnancy, and feel amazing. She looks forward to her workout every week and continues to get stronger as well.
This experience has inspired her to prioritize her own health and happiness, and to motivate others to do the same. She enjoys working with people of all ages and fitness levels, and is passionate about helping others feel strong, healthy and happy. She has completed and passed written and practical examinations in the philosophy, science and art of high intensity exercise instruction developed by pioneer Ken Hutchins, and continues her education in the areas of strength and wellness. Carey is incredibly positive to work with; she is supportive and determined to help her clients live a life free from body aches and pains, where they feel strong and able to live an active lifestyle doing the things they love.